JOIN US AT OUR 2021 VIRTUAL MAINSTAGE EVENT
RSPV by clicking here
[Admission is free. After RSVPing, you will receive an email within 24-48 hours of the live event with the YouTube Live link. Fill out the
form above and share it with a friend to support our ideas worth spreading! If any issues arise, email us at tedxucincinnati@gmail.com
and we will be happy to help.]
MISSED LAST YEAR'S EVENT?
TEDxUCincinnati's sixth annual event, Off The Record, featured 11 speakers and a performance.

Check out the link below to learn about the speakers and see their talks.
EVENT HIGHLIGHTS
"'Showing up' looks like beginning to do the work of educating oneself, and then using that education to put forth action."
Christina Brown: The Three "Up's"
OUR FAVORITE TED TALKS

We love TED talks. It's one of the reasons our team is so passionate about what we do: we love learning,
we love sharing, and we love engaging with ideas worth spreading.


So, whether you are brand new to TEDx and need somewhere to start or are an old fan who wants some fresh
recommendations, enjoy this list of talks designed to get you pumped about the next TEDxUCincinnati event.

Our executive board has complied our favorite TED and TEDx talks, and we hope you love them as much as we do!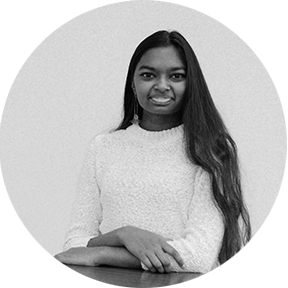 ANJU ARULMANI
Organizational Development Chair
The Transformative Power
of Classical Music
Benjamin Zander
CASSIDY HOOK
Speaker Relations Chair
The Danger of a Single Story
Chimamanda Ngozi Adichie
MADDIE GERDING
Design Chair
The Corpses That
Changed My Life
Caitlin Doughty
MEKDELAWIT WOLDEYES
Director of Marketing
The Expert in Failure
Caleb Meakins
"Knowledge is built from the bottom up."
Rajeev Kurapati, MD: Why Don't We Reverse Medical Diseases Yet?